Just like your people, rewards are not all created equal. But the undertone of all rewards is the same: A job well done. Great work. We appreciate you.

Recognizing excellence can make a world of difference in the workplace. From encouraging outstanding performance to creating healthy competition, rewards are a proven way to impact both employee engagement and company culture.

We've seen firsthand the impact of employee reward programs and one of the biggest misconceptions we come across is cost. But you don't have to break the bank to reward your employees' hard work.

Here is a list of 10 ways to recognize employees for under $30:




1. Free lunch with the boss

There is such thing as a free lunch—for those who perform a job well done. And this is a great way for management to get to know their employees in a low-pressure, one-on-one setting. Start by discussing why you set the lunch up and why you appreciate the employees efforts. This can lead to additional conversations about projects they are working on and their feelings about it. | Cost: Up to $30




2. VIP parking

Reserve front row parking for the month's top performer. If you want to take it up a notch, create a custom parking sign for the spot. | Cost: Free (An added $15-20 for a sign)




3. A hand written card

There is something very touching and personal about receiving a handwritten note - especially in the mail. The great part about this reward is it can be used not only for performance, but also for birthdays, milestones, and anniversaries. | Cost: Up to $5




4. Uber or Lyft credits

A ride from point A to point B that's covered is always a nice gesture. Whether your employee uses it towards their work commute or to cover their weekend plans, they'll be thanking you for saving them gas money. Both Uber and Lyft have corporate plans as well. If your employee isn't a fan of ridesharing, offer a gas card. | Cost: Up to $30




5. Books & gift cards

Learning never ends and with the gift of books, you can pass along knowledge and expertise from industry leaders and renowned authors. Whether it is a job-specific read or a gift card to a bookstore, iBook or Kindle Unlimited, this reward can either be focused on personal development and growth, or the simple pleasure of relaxation. Reading not your thing? Give the gift of audio books with an Audible account - it's a great treat for work commutes. | Cost: $10-20

Free bonus: Include a handwritten inscription in the inside cover of the book.



6. Coffee

Whether its specialty beans from North Shore's Green World Coffee farm or a simple Starbucks gift card, the gift of caffeine is usually a welcome one. Take it up a level with a nice thermos or mug. Not a coffee drinker? Offer unique teas or a trip to a juice bar instead, and accessories (like a tea cup) to match. | Cost: $15-30




7. Movie tickets

What's not to like about a night out? A movie night can be enjoyed by all and most local theaters even offer a package deal with popcorn and snacks. | Cost: $20-30




8. Custom gifts

From coffee mugs to mouse pads to phone cases, you can customize almost anything these days. Plus it adds a personalized touch that can make any gift instantly feel more special. Sites like Vistaprint make it easy to upload an image, pick an object, and customize to your heart's content. Or, if you already have swag or merch, you can offer employees a credit to your company store. | Cost: Up to $30




9. Charitable donations

Knowing your employees is key for this reward to be personal. Donating funds to a cause important to your team can build bonds between employer and employee while also helping those in need. | Cost: Up to $30




10. Extra PTO hours or flex time

Handing out extra time-off that can be bundled and used for a half-day or full-day is a reward that we can promise will be in high demand, for employees who you know put in the extra hours for a major project. Give them those hours back to show you noticed, and care about their well-being and the necessity of reconnecting to themselves, their family and their friends outside of their job. | Cost: Basically Free

Recognition is a crucial part of creating an engaged culture. So important, in fact, in fact, that according to a study by Gallup, "employees who do not feel adequately recognized are twice as likely to say they'll quit in the next year." Lucky for you, you don't have to pull out all the stops to make a difference. Share your ideas with us; we'd love to add to this list!

Psst...We wrote a playbook all about Employee Engagement. Download your free copy to get 6 steps (and plenty of practical tips) on how to build your own employee engagement program.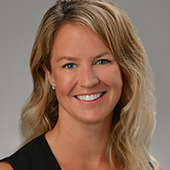 ABOUT THE AUTHOR
With more than 17 years of experience working across and managing high-performing teams, Ruth's passion is for leading and motivating members to be change agents. She is currently the Director of Marketing at ProService Hawaii. Before joining ProService, Ruth held various leadership roles at Microsoft in marketing and product organizations.