Having employees from different backgrounds creates an enriched, engaged company culture that's good for business. Even so, there's a large wage gap in the U.S.– with women making 20% less than their male counterparts. Additionally, racial wealth gaps continue to be a widespread problem.
While it's difficult to pinpoint the exact sources of these disparities, it's clear that diversity helps attract and retain employees at a company. In fact, according to a 2017 report by the National Institute for Public Relations, "Nearly half of American millennials say a diverse and inclusive workplace is an important factor in a job search."
This is likely because employees who feel that they're accepted and appreciated for who they are – no matter what their gender, age, or ethnic background – are happier. Happy staff is more productive and less likely to leave prematurely. A study by Social Market Foundation revealed that happy employees are 20% more productive than their unhappy counterparts.
Diversity has a positive impact on profitability, and today's job-seekers look for companies that prioritize it. In this post, we're sharing the facts about why diversity is good for business, and how it helps attract and retain employees.
Diversity leads to a more positive and inclusive company culture
Valuing and respecting different perspectives leads to a more positive company culture. In an organization that prioritizes diversity and inclusion, employees feel safe sharing their perspectives. This creates an engaging, motivating environment for all employees, one where everyone feels included. And of course, the more engaged your employees are, the more productive they will be.
Company culture should play a big role in your recruiting process as well. For example, out of 14,000 professionals surveyed on LinkedIn, 51% stated that when interviewing with a company, they want to visit your office to learn more about your culture. Plus, 46% want to hear directly from your employees about the what life is like at your company. You can't exactly create brand ambassadors when your company culture is weak.
Diversity has a positive impact on profitability
Diversity serves to include people from all walks of life and is good for a company's bottom line, according to McKinsey.
McKinsey found that companies in the top 25% for ethnic diversity at the executive level were 33% more likely to have above-average profitability than companies in the bottom quartile. Similarly, companies in the top 25% for gender diversity are 21% more likely to have above-average profitability.
Profitable companies are better equipped to offer competitive wages, opportunities for employee development, and other benefits that can help attract potential employees.
Plus, according to a report by the Peterson Institute for International Economics and EY, diversity also leads to a myriad of additional benefits such as: continuous innovation, enhanced team performance, better decision-making, increased motivation, and enhanced reputation. Employees want to work for profitable, innovative companies with good reputations, as evidenced by the 57 million unique visits to Glassdoor's employer review site each month.
Diversity fosters innovation at all levels – making the company a better place to work
In a world where everyone's the same, it's hard to think outside the box. How can you come up with new innovative solutions? Diversity has been proven to lead to better brainstorming. Not only that, but a new study from North Carolina State University postulates that diversity in the workplace is good for innovation.
"There is a business case for diversity," Richard Warr, a professor of finance and coauthor of the research, told Fast Company. "It's not just about trying to be nice. It's good for business. It not only helps in terms of perception. It actually produces better outcomes."
When employees are motivated, creative, and connected, they're more likely to be satisfied with their jobs.
Diversity makes employees feel at home – and prospects seek it out
Imagine if you walked into an office where everyone looked the same and seemingly offered the same perspective. If you didn't share the same perspective as your colleagues, this could make you feel uncomfortable, and it's why some of the best and brightest seek out companies with diverse cultures.
As mentioned earlier, according to a 2017 report by the National Institute for Public Relations, "Nearly half of American millennials say a diverse and inclusive workplace is an important factor in a job search." Additionally, SHRM found that 65% of employees consider respectful treatment of all employees as a very important contributor to overall job satisfaction.
Now imagine you walked into an office with a variety of different people from varying backgrounds. All of these different perspectives help to build a rich company culture, which is what many employees are looking for.
Prospective employees are seeking businesses that value diverse and inclusive workplaces, and are more likely to stick around when they feel appreciated by successful organizations. The advantages of workplace diversity – a more positive company culture, an increase in profitability, and an atmosphere of inclusivity – are just a few of the many benefits of creating a diverse working environment, helping to attract and retain employees.
This post is part of a special blog series on 'Get Fully Staffed: Finding and Keeping Great People' in support of ProService's Growth Series event taking place on June 27, 2018. Offered exclusively to ProService clients and special guests, the Growth Series are interactive learning experiences that feature industry-leading speakers and networking opportunities that will inspire and provide tools for business leaders to take their organizations to the next level. To register, please visit our event page and register with code GS2018.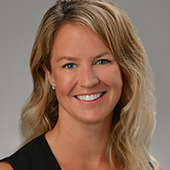 ABOUT THE AUTHOR
With more than 17 years of experience working across and managing high-performing teams, Ruth's passion is for leading and motivating members to be change agents. She is currently the Director of Marketing at ProService Hawaii. Before joining ProService, Ruth held various leadership roles at Microsoft in marketing and product organizations.