Do you struggle to keep up with all the paperwork running a business requires? From payroll and administration, to employee health and retirement benefits, to workers' compensation insurance, state and federal compliance issues, and even worker training. Small and mid-size businesses can spend countless hours managing their HR needs, which can get in the way of managing your teams and running your business.
But there's a better way.
The New Way to Manage Your HR
Today, many businesses in Hawaii rely on something we call a Professional Employer Organization, or PEO, to help manage and even scale their businesses. PEOs manage HR, benefits, payroll, risk management and all the other aspects of employee administration for small, midsize, and even large businesses too. And because of their large networks, PEOs can purchase health insurance and benefit plans with significant discounts. This enables you to offer higher-quality healthcare and benefits options that actually help you attract and retain skilled employees.
Did we mention there's proven, bottom line impact as well? PEOs allow many small to mid-size businesses in Hawaii to focus on growing their business. In fact, small businesses that use PEOs grow 7-9% faster, have 10-14% lower employee turnover, and are 50% less likely to go out of business, according to the National Association of Professional Employer Organizations.
Working with a PEO could be the competitive advantage your business is looking for. Because when you outsource your HR efforts, you free yourself up to focus your time, energy, and resources on things that really matter: growing your business and building your teams, not administrative work.
So, is partnering with a PEO the right choice for your business or organization? Below are three questions you should ask yourself to find out.
Question #1: Are You Spending Too Much Time on Administrative Work?
Administrative tasks such as payroll, taxes, and workplace safety (to just name a few things) can be challenging and can drain your valuable time and company's resources. Furthermore, compliance errors - innocent or negligent - can create lots of unnecessary work for your organization.
This is where a PEO can step in. By managing the HR tasks that you don't have the resources or expertise to take care of in-house, a PEO allows you to focus on the big picture. If you find yourself drowning in paperwork, a PEO can help.
Question #2: Are You Having Trouble Attracting & Retaining Your Best Employees?
As hiring and retaining talented employees becomes increasingly difficult, many successful companies in Hawaii are strategically leveraging employee benefits as a recruitment and retention tool.
By partnering with a PEO, you gain access to many resources typically found only at large companies, such as top healthcare insurance and modern benefits, at affordable prices. Things like:
Top medical, dental, vision

Flexible Spending Account (FSA) plans

401(k) and student loan repayment assistance plans
Life insurance & personal accident insurance
Disability insurance
Gym memberships, commuter benefits, and other perks
Access to professional and leadership training
And whole lot more!
In addition to benefits that help you attract and retain top talent, another area that HR experts at a PEO can help with is making positive shifts in your company culture in order to keep your employees happy.
"It's important to always be aware of what's going on, culturally, in your organization and also when you can benefit from changing. Places, people, things all change. If you're stagnant, people won't want to work there anymore."
- Dennis Brown, President of the Hawaii Chapter of Big Brothers Big Sisters
When an employee leaves, it can cost a company 20% of their employee's salary to replace them. That's a cost many Hawaii businesses cannot afford.
So, if you struggle with employee retention or high employee turnover, then perhaps it's time you consider how a PEO can help keep your best people around.
Question #3: Are Your HR Needs Getting in the Way of Scaling Your Company?
Owning a business is tough; owning a business in Hawaii is tougher. Especially with our regulatory environment, there's a lot of rules and laws to keep track of—from the federal Affordable Care Act and to our state's PrePaid Healthcare Act.
And as your business grows, so do the HR and legal responsibilities that can really take you away from your business and your people. After all, you started your business to provide a product or service, or to pursue your passion, and not to become an expert in labor laws, right?
Your time and energy is valuable. We think it's better spent on your strategic business pursuits than trying to keep up with regulations. A PEO can alleviate the pressure of HR tasks and help you get back to what you love doing.
Find the Right PEO for your Business in Hawaii
If you find yourself nodding along with any of the above scenarios, HR outsourcing might be the best strategic move for your business—whether you're growing your business or just need help managing your day-to-day back office HR work.
When it comes to hiring a PEO, it is extremely important to do your due diligence. The PEO will be an extension of your company; you should treat the process as if you were hiring an executive for your company.
And, we can help you get started. Contact us for a free consultation to determine if our team of experts can help your business. At the end of the day, businesses that choose to partner with a local PEO find it is worth the time, cost savings, and most importantly, peace of mind.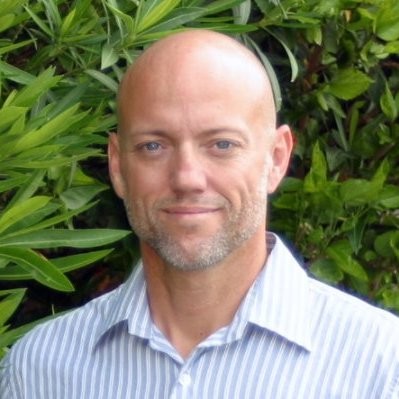 ABOUT THE AUTHOR
Jody has over 5 years of HR experience in the PEO industry in Hawaii. His areas of expertise include HR strategy, employee healthcare, HR compliance, and employee retention.